Honeycomb ported over to HTC EVO, HTC Droid Incredible and HTC Desire HD Feb 20, 2011, 8:01 PM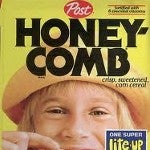 A trio of HTC Android phones have had the Honeycomb SDK preview ported over to each phone. The HTC EVO 4G, Droid Incredible and Desire HD are the three smartphones that were used for this "experiment". While not really functional, it does show some of the new things that Honeycomb has in store for upcoming Android tablets.
It's interesting to see the bits and pieces of Honeycomb as they appear on a smaller smartphone screen. It makes you look forward to seeing how good the OS will operate on the larger 10 inch tablets coming soon like the Motorola XOOM and the Samsung Galaxy Tab 10.1.
source:
IntoMobile
SUBSCRIBE TO OUR NEWSLETTER!