Update to app makes it easier for Apple iPhone users to get expert help
3
If you're an Apple iPhone user in the U.S., the update to version 3.1 of the Apple Support app adds a useful new feature.
According to MacRumors
, the app will now connect those with an issue concerning their iPhone, to an expert through a chat session on the Messages app. This is not available to Apple customers outside of the United States, and even in the states it can be used for certain topics only.
The Apple Support app is free and can be found in the App Store; to save you some time, you can find it right
here
. Besides the new chat feature, the update makes it easier to schedule a reservation for the Genius Bar at your nearby Apple Store, or at an authorized service provider. And the update also included the usual bug fixes and performance improvements.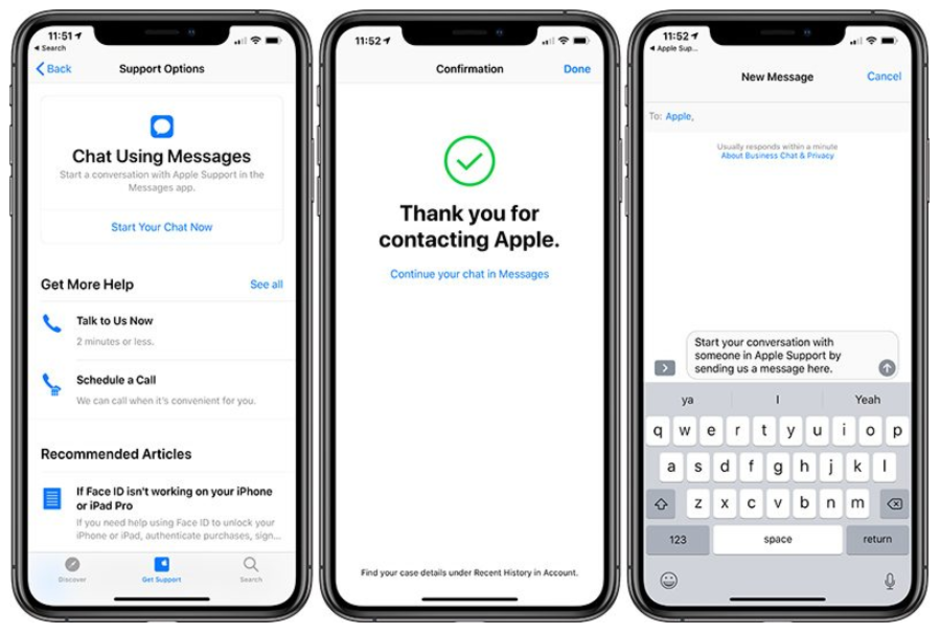 The Apple Support app will allow U.S. iPhone users to chat with an expert
Besides arranging a chat with an expert over Messages, the Apple Support app will also allow you to tap a link to call Apple Support, or schedule a phone call for a specific time. And articles can be read from the app that give suggestions on how to fix certain issues.