Thanks to Supreme Court ruling, Apple v. Samsung patent suit is re-opened in the Court of Appeals
49
Last month,
the Supreme Court unanimously decided in favor of Samsung
and overturned an Appeals Court ruling that resulted in Apple receiving $399 million from Samsung. Apple had
originally been awarded $1 billion in August 2012
as the result of a jury deciding that Samsung had infringed on Apple's patents. But over the years, the courts and even the judge had wacked away at the damages until Samsung wrote a check to Apple for $399 million.
Still, Samsung continued to appeal the decision until the case was deemed worthy of a Supreme Court review. At issue was whether a company like Samsung has to turn over all of the profits it made selling a device if the patent it infringed on covers just components, and not the total design of a product. Samsung said that it shouldn't have to pay $399 million to use rounded corners, bezels and an icon grid.
The ruling by the Supreme Court demanded that the case be remanded to the Court of Appeals, which means that the case is now officially re-opened. With the Supreme Court ruling, the Appeals Court can no longer hit Sammy with a bill covering total sales of the devices that were found to have infringed on the
Apple iPhone
. At the end of these proceedings, Samsung will be hit with an award against it which should come in lower than $399 million. Considering that Apple has already received a $399 million check from Samsung, the latter just might be getting a partial refund from its rival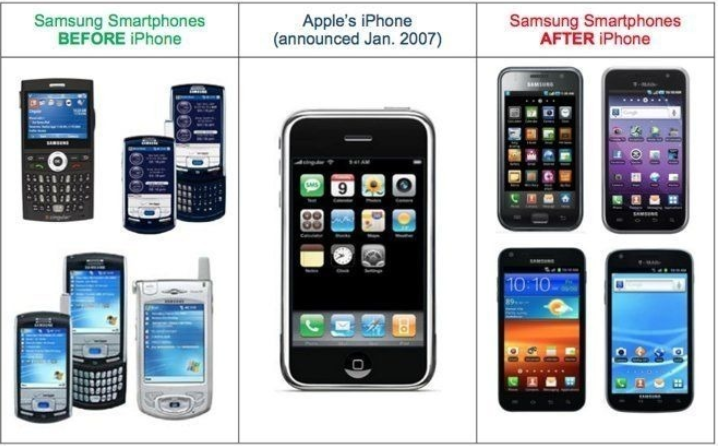 Apple could have its award reduced following Supreme Court ruling
source:
AppleInsider