Samsung scores Supreme Court victory in patent suit against Apple; case is remanded to lower court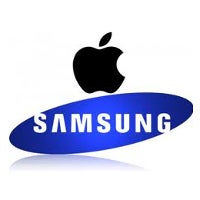 A unanimous decision by the Supreme Court was announced on Tuesday in favor of Samsung in its long running patent battle with Apple. The Court ruled 8-0 to overturn an Appeals Court ruling that ordered Samsung to pay its rival $399 million. The case was remanded back to lower court. The key ruling made by the Court holds that a company does not have to turn over all of the profits it made selling a product with stolen designs, if the design patent covers just components and not the design of the whole product.
Back in August 2012, after Samsung and Apple faced each other in a highly publicized trial,
the jury awarded Apple $930 million
. A decision by The U.S. Court of Appeals for the Federal Circuit in Washington, ruled that the looks of the iPhone could not be protected by a trademark. That took Samsung's obligation to Apple down to $548 million, which it paid to Apple last December. Samsung said that it should not have to pay $399 million of that amount, which covered the use of the iPhone's icon grid, rounded corners and bezels.
FEATURED VIDEO
The entire battle came down to the definition of the term "article of manufacture" in U.S. patent law. Apple, Samsung and the Court all concluded that it could mean a single component rather than a finished, completed product. How the term is read determines whether Samsung should return to Apple all of its profits for smartphones that copied Apple's design patents, or whether Samsung is liable for the use of designs that represent a small amount of the components used on such phones. Justice Sonia Sotomayor wrote for the unanimous Court that "article of manufacture is broad enough to encompass both a product sold to a consumer as well as a component of that product."
Now it is back to lower court where Samsung's lawyers, armed with this new definition, will attempt to whittle down the damages amount. Anything less than $548 million means that Samsung will be receiving a refund from Apple.
source:
Reuters