Take $100 off the HTC 10 from HTC's online store
3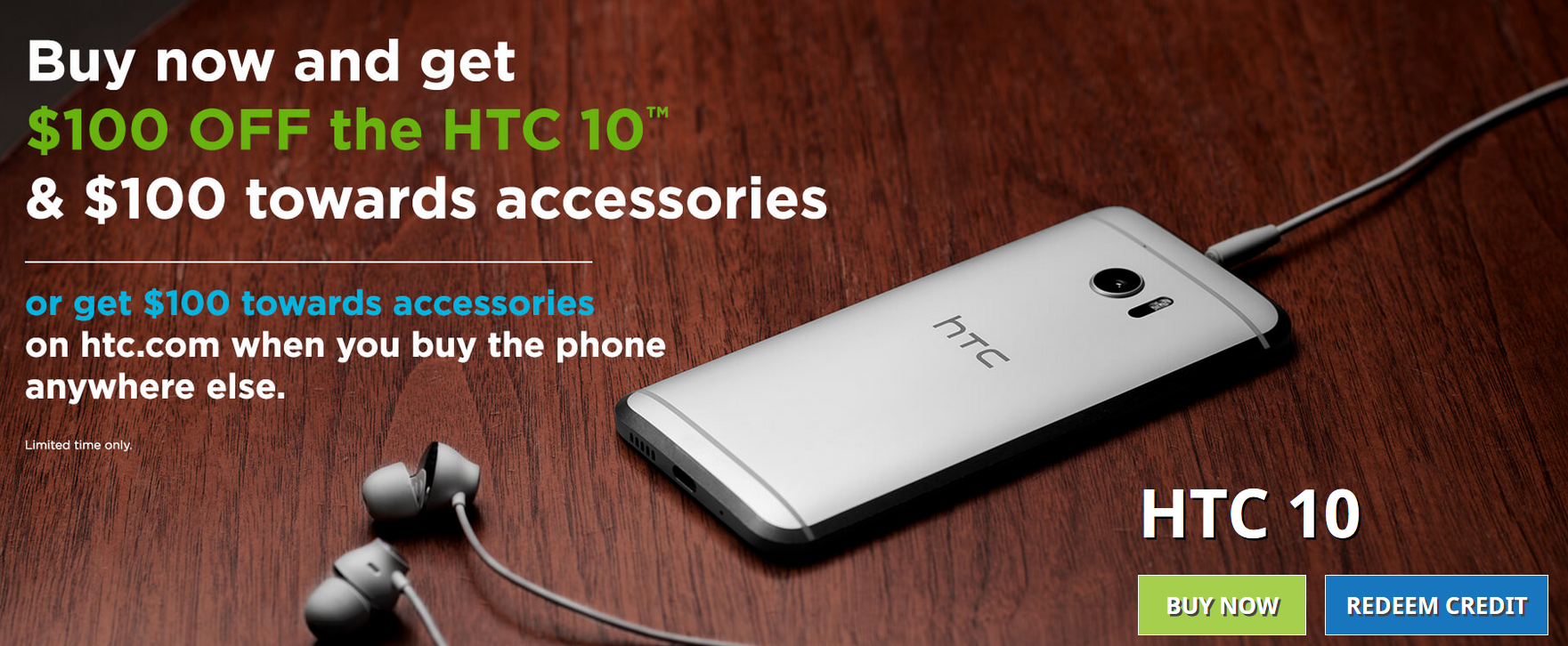 From now through August 7th, you can save $100 on the HTC 10
With the
Samsung Galaxy Note 7
officially announced today, we can imagine a group of HTC executives sitting at a long rectangular desk. Trying to think of a way to grab some of the media spotlight from the just announced phablet, they go around the table with each executive making a suggestion. "Let's build a wall around Samsung's HQ in South Korea," says one. "Let's build a new phablet and name it the Note 6," states another. "That name isn't being used."
Finally, after a few rounds it is decided on. Buy the
HTC 10
directly from the manufacturer and you will save $100 on the price of the phone. The deal, which values the HTC 10 at $599 after the discount, is good through August 7th. There is a limit of four HTC 10 purchases per customer. You can also finance the purchase through PayPal credit. If you have a phone to trade-in, you can do so by following the directions on HTC's website. Buy the HTC phone of your dreams, mail in the trade, and wait for your check.
The HTC 10 is the company's best flagship model in years, and as we told you earlier today,
it is selling well
. If you're interested in saving $100 on the phone and another $100 on accessories, go visit HTC.com.
source: HTC
Recommended Stories