TSMC to supply Apple with 16nm FinFET chips for 'breakthrough' product?
19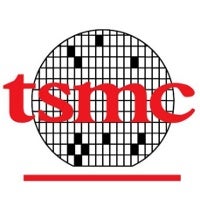 We've already heard rumors that
TSMC
has sampling 28nm chips for Apple, but now we are hearing even more interesting whispers, this time for TSMC's upcoming 20nm and 16nm manufacturing nodes.
DigiTimes Research analyst Nobunaga Chai expects the foundry to make an integrated AP/GPU chip for Apple at 20nm, but what's most interesting are the cited expectations for TSMC to supply Cupertino with 16nm FinFET chips for an
upcoming "breakthrough" product
. What would that be? Pure mystery.
Now, interestingly, while
TSMC is first expected to deliver 28nm chips to Apple
, this will allegedly not happen in 2013 as previously said.
The foundry is expected to start mass manufacturing of
20nm chips around the end of 2013
and beginning of 2014. It should follow up with 16nm FinFET even quicker, in less than a year.
source:
DigiTimes