TSMC rumored to run trials building A6X as Apple moves away from Samsung
41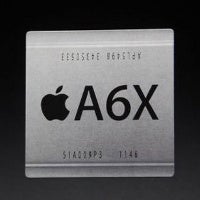 Taiwan Semiconductor Manufacturing Co (TSMC), the company that practically gave the start to fabless manufacturing, is now rumored to be ready to start orders for Apple's A6X chips and gradually replace Samsung as Cupertino's chip maker.
TSMC
is the biggest semiconductor foundry in the world, and the trials will test whether it will be able to meet the huge demand for Apple chips. The particular chip in question, the Apple A6X is what Cupertino introduced in the fourth-generation iPad.
Interestingly, TSMC is also rumored to be contracted to make 20nm quad-core chips for future Apple devices. Devices like the iPad are expected to use such silicon, while the iPhone is more likely to remain on a dual-core architecture.
source:
Commercial Times
via
9to5Mac