TSMC reportedly gets orders from Apple to produce 10nm A11 SoC for 2017 iPhone models
18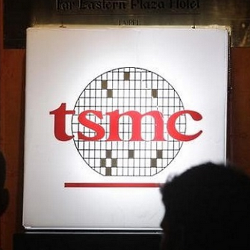 Just weeks before the
Apple iPhone 7
and
Apple iPhone 7 Plus
are to be unveiled, three Taiwan companies have reportedly joined the supply chain for the 2017 Apple iPhone. One of the companies is TSMC, which has supposedly received orders from Apple to produce the Apple A11 chipset based on the 10nm process. TSMC is expected to produce 100% of the A10 chips to be employed in the 2016 iPhone models.
Another firm from that country, MPI, will provide probe cards for TSMC's wafer testing. Chipboard is another Taiwan based company that is believed to be involved in the supply chain for the 2017 iPhone models. This company is involved in backend services related to the driver-ICs
The 2017 iPhones will use OLED displays manufactured by Korean firms. According to industry sources, Apple is working on its own touch and display driver integration (TDDI) in a single chip design. The OLED driver ICs designed by Apple will reportedly be produced by TSMC.
source:
Digitimes