TIDAL announces its Black Friday and Cyber Monday offer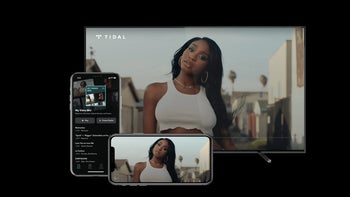 TIDAL
, one of the major music streaming services that you can get in more than 50 countries, has just announced it will run a promotion on both its subscription tiers this week. The Black Friday and Cyber Monday deals offer customers a rare chance to buy their TIDAL memberships for a very low amount.
For a limited time, new customers will be able to get TIDAL Premium membership for four months for just $1, and HiFi membership for four months for $2. The deals are available starting today, November 25, and will run through December 3.
For your information, TIDAL's Premium and HiFi memberships usually cost $10 and $20 per month, so customers will be saving $39 and $78 with the Black Friday and Cyber Monday deals. Keep in mind that following the four-month limited holiday membership, customers can continue their subscription at $10/month for premium and $20/month for HiFi.
In case you're wondering, TIDAL offers access to an extensive catalog of over 60 million tracks and 250,000 videos. The music streaming service is compatible with various platforms including Waze, Plex, Roku, Amazon Fire TV, Apple TV, Android TV, Apple CarPlay, Samsung Wearables and direct control with Sonos.