TGI Black Friday will simplify your bargain-hunting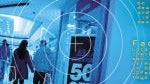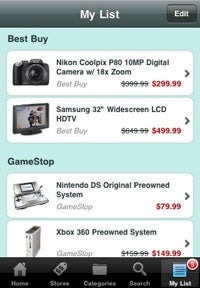 We all love the amazing deals available on
Black Friday
. But there's no question that the sales are also pretty stressful. The TGI Black Friday app might help relieve some of that sale-induced stress by bringing all the
best deals
from major retailers into one convenient application.
TGI Black Friday, available for
iOS
and Android, works by aggregating most major retailers' deals into one well-organized database. You can search the app for item-specific deals, or browse by specific stores. You can also download the retailers' fliers, so that you can claim your
discount
, or even encourage price-matching from a competitor.
The most exciting feature of the app is that it will push notifications of new or updated deals to your device, as they roll in from the retailer. It then offers a
shopping
list, from which you can check off items as you sprint from store to store. If you want to be sure you're getting the best deal, you can also compare prices from within the app.
TGI Black Friday is a promotional offering from Dealcatcher.com, and is also available from your computer's browser. We know that the best deals start at 4 A.M. in some stores, so you'll likely be a little dazed when the shopping rush begins. Maybe TGI Black Friday will help keep you focused, or at least a little more organized.
source:
TGI Black Friday
via
The Wall Street Journal
Recommended Stories