Best Buy will offer some sweet Android deals on Black Friday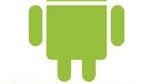 This Black Friday, Best Buy and the Best Buy Mobile stand-alone stores will be offering some pretty sweet deals on Android devices, with some pricing for Sprint and Verizon models already hitting the mainstream for our viewing pleasure.
Sprint and Verizon customers interested in the Samsung Galaxy Tab will be able to buy it for $549.99 without a contract. Yes, that is only a savings of 50 dollars, but the deals for the phones are much better. The best deals appear to be found on Verizon, which was also the case during the month of October when Best Buy had their "Free Phone Friday" promotion.
Best Buy will be selling the HTC Droid Incredible and the Samsung Fascinate (in black or their exclusive white color) for only $1 with a two-year activation for new and existing customers. Best Buy may not have the same caliber of deals for Sprint, but loyal Sprint customers in search of a new phone can treat themselves to the LG Optimus S (in charcoal or purple) for the price of only $1 with a two-year activation. The other offering for Sprint is the Samsung Transform, which will be sold for $69.99 as opposed to the current price of $149.99.
So now that the CDMA carriers have been covered, it is only a matter of time until the Best Buy specials for AT&T and T-Mobile leak to the general public. Keep checking back for any news that has yet to surface, and tell us what you think of these Black Friday deals in the comments below.
source:
android central

Recommended Stories