Leaked ad from Target shows off savings on three Android handsets for Black Friday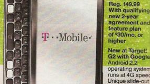 Knowing the future can certainly save you money. Thanks to a leaked Black Friday ad for Target, those looking to buy one of a trio of Android flavored handsets can save some money by waiting for Thanksgiving to pass. The three handsets are the HTC Aria on the AT&T network, Verizon's HTC Droid Incredible and the T-Mobile G2. The first phone will be free with a 2 year contract and a monthly feature plan of $15 or higher. The other two models are each getting a $100 haircut bringing the 2 year contract price down to $49.99 each with a monthly data plan of $30 or higher.
Now if we could only find out who is going to win the Super Bowl.
source:
AndroidGuys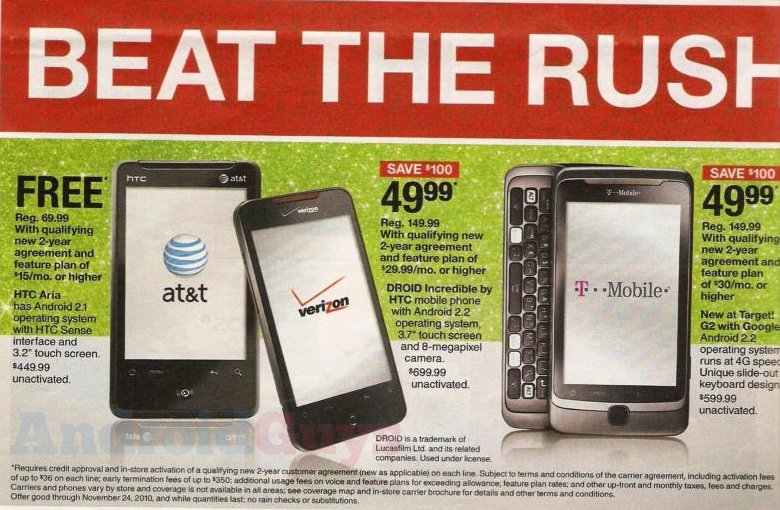 Black Friday will see the HTC Aria (AT&T), HTC Droid Incredible (Verizon) and the T-Mobile G2 each get a haircut on price