Ongoing phone and tablet deals
1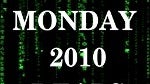 UPDATED
: 11/29 Cyber Monday deals - T-Mobile G2 for free, and updated Amazon Wireless, Best Buy and Walmart Wireless deals.
Deals and discounts started earlier this year, almost a week before Black Friday. Today is Cyber Monday, when traditional retailers and giant online stores alike have posted bargains for the clicking crowd that are too good to pass up. PhoneArena has lined up for you some of the best deals we found for the hottest smartphones and tablets on Cyber Monday, separated by carriers.
Verizon
Walmart Wireless has theMotorola DROID PROfor $24.99. An instant LetsTalk rebate is applied, then insert LetsTalk coupon code
25RAFPCVER1
, valid for most top-tier smartphones, to knock the price down with $25 more. The offer is also valid for upgrades, not only new customers. Activation fee is waived as well, so that's the best deal on the phone we could find. Walmart Wireless also has the Motorola DROID X for $64.99 after applying the coupon code above.
Amazon has the
Motorola DROID 2
for a penny, and the
Motorola DROID X
for $69.99, both with waived $35 activation fee as well. The activation fee promo is running for any Verizon device. The catch - Amazon Wireless's $250 early termination fee stacks on top of Verizon's one. Amazon offers the
Samsung Fascinate
for a penny as well, on a two-year plan, under the same conditions as above.
Dell will give you a $25 gift card and a free
HTC Droid Incredible
if you sign a two-year contract with Verizon. Amazon has it for a penny with a waived activation fee, which is an even better deal.
Starting last Friday, November 19th, and continuing until January 7th, Verizon's customers can add a new 3G smartphone on an additional line to their Family Share plan, and receive a $9.99 monthly credit towards the new line - about $240 savings for the life of the contract. The deal, of course, requires a $29.99 monthly data plan as well.
AT&T
Some of the best deals are on Amazon - the mid-range smartphones are a penny there at any time. Even the Samsung Captivate is a penny too, and all Windows Phone 7 handsets can be yours for $49.99 - the Samsung Focus, HTC Surround, and LG Quantum. Activation fee is waived on all AT&T handsets
for Cyber Monday only
.
Forced to think about a WP7 promotion for the holiday season, Microsoft and AT&T came up with the ever-inventive BOGO campaign. Starting Black Friday, November 26th, customers can enter an AT&T store, buy a Windows Phone 7 handset, and walk out with another one, for free, both on two-year contracts.
AT&T is also taking its deals online for Cyber Monday, as follows:
Cyber Monday
- AT&T's smartphone sale starts at 9am - every three hours, there will be a new smartphone on sale for a cent, such as the
HTC Aria
,
BlackBerry Curve 3G
,
Motorola Flipout
,
Sony Ericsson Xperia X10
, and the
Motorola Bravo
.
Costco members can have the
LG Quantum
for $29.99 on a two-year contract.
Sprint
The Samsung Epic 4G and the HTC EVO 4G, can be had for $99 on Amazon, with a two-year contract, of course. The Samsung Transform is a penny. Sprint is also waving its $36 activation fee until November 30th, which makes these a great deal, and the lowest we could find for the best handsets on Sprint.
T-Mobile
T-Mobile's best Cyber Monday deal is the
T-Mobile G2
for free on a two-year contract,
today only
. Best Buy also has it for free.
Of course, on Amazon T-Mobile's high-end handsets are cheaper than at the carrier itself, and the rest are a penny. The Motorola Defy, HTC HD2, T-Mobile G2, and the T-Mobile HTC HD 7 can all be had for $49.99. The forfeited $36 activation fee makes these great deals.
The T-Mobile myTouch 4G is $79.99 on amazon, and $74.99 on Walmart Wireless when you apply coupon code
25RAFPCVER1.
Activation fee is waived
We've seen the Samsung Vibrant for a penny, but Amazon now has it for $49.99. Over at Walmart Wireless you can have it for $25 profit, when you use coupon code
25RAFPCVER1
on checkout.
T-Mobile also has deals for new family plan subscribers of two lines and above, or existing holders that add at least one additional line. It's basically a BOGO offer, which gives you a second smartphone for free. The participating phones are the T-Mobile myTouch 4G, T-Mobile G2, Motorola Defy, Motorola Charm, LG Optimus T, T-Mobile Comet and the
Samsung Galaxy Tab
tablet on the Android side, the T-Mobile HTC HD7 for your WP7 cravings, and the
BlackBerry Bold 9780
.
Other than that, at the carrier's website currently the
T-Mobile Comet
and the
LG Optimus T Black
are free, the LG Optimus T Burgundy or Titanium is $29.99, the
Motorola Charm
is $49.99, and the
Motorola Defy
is $99.99, all with two-year plans and web discounts.
A BOGO offer is also valid for the HTC HD7 on any plan now, knocking the price of each handset to a hundred. Best Buy, though, has the HTC HD7 for $79.99 on a contract in its Cyber Monday special, no rebates required.
Not specifically a Black Friday deal, there is also the new 200MB data plan for $10 per month, which costs $15 off-contract. The unlimited data plan will still be available for $30 per month, and you can add the Tethering and Wi-Fi Sharing service plan to it for $14.99 monthly.
MetroPCS
MetroPCS launched its first Android phone - the
LG Optimus M
, which doesn't require a contract. For the version of the
LG Optimus T
you will be parting with $229 plus $50 month-to-month to get unlimited talk, text and data.
U.S. Cellular
The best deal on U.S. Cellular is actually the $150 smartphone activation credit that the carrier announced. It goes towards your monthly bills, and is valid for new and existing customers until November 29th.
Apple
Apple has some deals on accessories to mark its Cyber Monday celebration. Headphones, speaker docks, and cases, among others, are offered at a slight discount to their original price. Not much, but at least something out of Cupertino.
Tablet Deals
The 16GB
Apple iPad
is $399.99 at
select T.J. Maxx and Marshalls locations
, but you have to call your local store, since the deal is not advertised. It seems that the discount retailers have purchased a few hundred iPads at a loss, and are counting on increased traffic into the stores, which Steve Jobs was not very happy about, but we are sure that people who are taking advantage of the deal appreciate the PR stunt.
The
10" Viewsonic Android 2.2 tablet
with
Nvidia Tegra 2
is $399 at Staples and Sears, with no strings attached. It has nice specs, but no Flash or Android Market support out of the box. Still, there is a dedicated thread at the XDA-devs forum for the G-Tablet, so Adobe Flash 10.1 is working now, and there are other workarounds. There is even a Cyanogen 6.2 ROM for it, that includes Flash, Android Market, Google Maps, etc., so if you are technical, it might be a good deal for you.
As for the
iPhone 4
, we doubt we'll see many deals this side of used ones on eBay or Craigslist. The list above is by no means exhaustive, so if you find something worth mentioning, share it with your fellow PhoneArena readers in the comments. We'll keep our eyes peeled as well.
source: Verizon,
AT&T
,
T-Mobile
(T-Mobile G2), Sprint,
AmazonWireless
,
Walmart Wireless
,
Staples
&
Sears
(ViewSonic G-Tablet)