T-Mobile will return 50% of the cost of your new unlocked 32GB Pixel if you bring it to the Un-carrier
11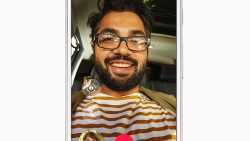 Just because the
Google Pixel
is advertised as a Verizon exclusive doesn't mean that you can't use it on another network. T-Mobile points out that the handset has been tested on its 4G LTE pipeline. If you smell a deal brewing, read on. Starting tomorrow (which is October 28th), you can hook up your unlocked Pixel with T-Mobile's network and receive back 50% of the cost of the phone. That means up to $325 will be coming back to you. All you have to do is sign up for T-Mobile One and you will find a $13.55 credit applied to your monthly bill for 24 months. That works out to approximately $325, half the price of a 32GB Google Pixel.
T-Mobile One offers you unlimited talk, text and data for your Pixel. Unlimited video is streamed at 480p (DVD resolution) unless you sign up for T-Mobile One Plus or purchase an HD Day Pass. Those among the top 3% of data users on the T-Mobile network (greater than 26GB of data consumed each month) are subject to data prioritization. That's a fancy word that means your data speed could be reduced at certain times until the beginning of your next billing cycle.
"Don't let the 'exclusive' advertisements fool you, the Pixel phone is tested and proven to be fantastic on our lightning fast network, and we want to help you get the best of both worlds! I'm a huge fan of what Google has done with the Pixel and now consumers can use it the way it should be used – with truly unlimited data on the fastest 4G LTE network in America!"-John Legere, CEO, T-Mobile
So if you think that buying the Google Pixel means being locked into Verizon, the truth is that you can deploy the phone on what T-Mobile calls the fastest 4G LTE pipeline in the U.S.
source: T-Mobile