T-Mobile will give BlackBerry owners $200 for any working 'Berry traded in for a new smartphone
20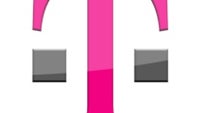 Last weekend,
T-Mobile sent out a mailer, trying to get BlackBerry owners to switch
to the
Apple iPhone 5s
. BlackBerry fans were up in arms,
leading T-Mobile CEO John Legere to say that he would look into the matter
. Even
BlackBerry's new CEO was peeved
. So on Wednesday, T-Mobile CMO Mike Sievert announced a new trade-in offer for BlackBerry users who are already on, or want to be on T-Mobile.
The deal starts Friday. T-Mobile will give you $200 for any working BlackBerry, no matter how old, as long as it is in working condition. And while you are free to buy any new smartphone on T-Mobile's roster, if you choose a new BlackBerry device, you will save an additional $50 off the price. And you don't have to currently be a T-Mobile customer to get the discount. You can use the trade-in in conjunction with the current T-Mobile promotion that pays your ETF, if you leave a specific carrier for T-Mobil
"Starting this Friday, we're offering $200 credit toward a new device when you trade in your current BlackBerry and upgrade to one of the latest, greatest devices. Purchase any device we offer at T-Mobile. It's that simple. Bring in your old, working BlackBerry and we'll give you $200 toward a new BlackBerry or any of our other state-of-the-art smartphones.i In addition, for those existing T-Mobile BlackBerry customers trading-in and choosing a new BlackBerry Q10 or Z10, we're offering an ADDITIONAL $50 off the purchase price of that new BlackBerry. These offers will be available for a limited time.

With our new $200 trade-in offer, combined with our Contract Freedom program (which pays off your early termination fees when you switch to T-Mobile and trade-in your eligible device), that's a pretty sweet deal for any BlackBerry user. Whoever your current carrier may be.ii There has never been a better time for BlackBerry users to switch to T-Mobile."-Mike Sievert, CMO, T-Mobile
T-Mobile's CMO, Mike Sievert, points out that the trade-in value of most BlackBerry models ranges from $5 (think
BlackBerry Storm
) to $100. T-Mobile, he says, is willing to pay $200 for each old 'Berry brought in to use toward a trade. He adds that he is happy to have seen all that passion from BlackBerry users over the last few days. Parroting John Legere, he says that "
We hear you
".
Are BlackBerry fans happy with this? Can both sides now shake hands and make up.
source:
T-Mobile
via
TmoNews