T-Mobile to show off its network during the MLB All-Star game
4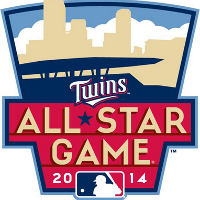 This year's Major League Baseball All-Star Game is being held at Target Field, home to the Minnesota Twins. With the eyes of all baseball fans focused on this one field, T-Mobile is taking the opportunity to show off its network. The nation's fourth largest carrier is sponsoring FanFest during the All-Star week, and those with a T-Mobile phone can use the exclusive JUMP! lines to move to the front of the pack. Local T-Mobile customers can purchase discounted $10 FanFest tickets to meet All-Stars like Andrew McCutchen of the Pittsburgh Pirates, and MVP candidate Giancarlo Stanton of the Miami Marlins.
T-Mobile has been the official wireless carrier of MLB since 2013
, and has recently updated its network at ballparks in Miami, New York, Seattle, Washington D.C. and others. For the All-Star game, the mobile operator has added VoLTE capabilities throughout the entire city, along with Wideband LTE. The carrier has also upgraded its network on Target Field's Distributed Antenna System. This should enhance the wireless experience for fans attending the contest at the ballpark.
Besides getting the opportunity to meet All-Stars, those attending T-Mobile FanFest can participate in hitting and pitching clinics and
sign up to participate in T-Mobile Test Drive
. This program allows consumers to test out the T-Mobile network free for one week, on an
Apple iPhone 5s
, with no risk or obligation.
Sounds like a Home Run.
"We're going all in to make All-Star Week a fantastic experience for players, fans and our customers. This is also a perfect chance for us to show off what the Un-carrier's data-strong network is capable of—because nothing puts a network to the test like a crush of baseball fans Instagraming, Tweeting, Facebooking and Snapchatting every amazing All-Star moment."-John Legere, CEO, T-Mobile
source: T-Mobile