Batter up! T-Mobile is now MLB's wireless partner; win tickets for Opening Day
4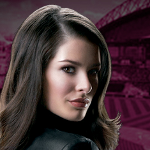 Just one day after the Hall of Fame pitched a shutout, locking out a
7 time MVP
and holder of the single-season and all-time Home Run records, T-Mobile took over as the official wireless carrier of Major League Baseball. The failure of Barry Bonds to get recognition in Cooperstown because of steroids is a black eye on the sport, but T-Mobile's presence might be a breath of fresh air for fans.
First, to celebrate Carly coming out of the bullpen, T-Mobile and MLB is offering thirty lucky people a chance to win two tickets to the
Opening Day game of their choice
. To enter the contest, visit the sourcelink and fill out the entry form. The contest ends on February 8th and on or around February 14th, the winners will be announced. The contest is open even for those who don't have a major league team in their city
like Miami
.
It sounds silly, but it actually is a great way for T-Mobile to earn
free advertising
. Considering that there are an average of 5 televised trips to the bullpen each game, the promotional value of the bullpen phones could amount to $6.7 million worth of exposure on national games on FOX, ESPN and TBS and another $8.5 million on regional networks according to Eric Smallwood, an analyst at Front Row Marketing Services.
The phones used for the service will be locked down version of T-Mobile models in order to prevent spying by the opposition and to prevent the fans from hearing whatever the Manager is saying to the bullpen. T-Mobile also will provide customers with baseball content thanks to a collaboration with one of the best sports apps in the business,
MLB.com's At Bat mobile app
.
source:
T-Mobile
,
WebProNews
, via
Bloomberg