T-Mobile to purchase 700MHz spectrum in 38 counties in three states
8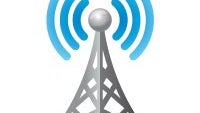 T-Mobile continues to build up its spectrum in advance of
the big government auction next year
. A ULS filing made by the nation's fourth largest carrier, reveals that it acquiring some A-block spectrum from a company called I-700 A Block, LLC. The terms of the deal do not include the transfer of customers, networks or any assets outside of the airwaves.
38 countries in three states are involved in the transaction. In Illinois, the counties involved include Crawford, Edwards, Lawrence, Massac, Richland, Wabash, Wayne, and White. In Indiana, T-Mobile is buying spectrum covering Daviess, Dubois, Gibson, Knox, Martin, Perry, Pike, Posey, Spencer, Vanderburgh, and Warrick. And in Kentucky, T-Mobile's spectrum purchase covers 19 counties: Ballard, Caldwell, Calloway, Carlisle, Crittenden, Daviess, Graves, Hancock, Henderson, Hopkins, Livingston, Lyon, McCracken, McLean, Marshall, Muhlenberg, Ohio, Union, and Webster. The acquisition means that 1.1 million more Americans are covered by T-Mobile's higher-end LTE signal.
Each county will receive about 12MHz of spectrum, enough for 5MHz +5MHz in the 700MHz frequency. T-Mobile, as we noted, will be buying the spectrum in the A-block. AT&T owns 700MHz in the B-block and D-block in the market, while Verizon owns 700MHz in the C-block in the market.
Keep in mind that the FCC still must approve the transaction, although there is no reason to expect that it would give the transaction anything other than a green light.
source:
TmoNews