T-Mobile to pony up at least $90 million in settlement over bill cramming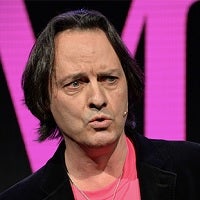 Earlier this year, we shared the news of the Federal Trade Commission leveling
accusations against T-Mobile
for adding bogus charges to its customers' bills. Team Magenta was said to have added premium features to subscribers' services without authorization.
The practice is called cramming, and every major carrier has been hammered by the feds over the issue. AT&T and Verizon have settled their issues, with Verizon paying a hefty fine of $25 million while refunding $50 million in "mystery charges."
AT&T had to pay
a much lower fine, only $5 million, but refunded another $100 million to its customers and states involved in the case.
Sprint is facing the largest fine
ever imposed by the FCC over bill cramming, $105 million. The commissioners will be voting on Sprint's liability in the coming weeks.
Believe it or not, T-Mobile's CEO John Legere, had
a few choice words
over the FTC probe back in July. Saying the charges by the government were "without merit." Moreover, he claimed that T-Mobile had started a proactive program to provide complete refunds to customers that were improperly billed.
The "un-carrier" mojo, along with Legere's pink T-shirts, shoes, and no-so-subtle language can only do so much however, and as it happens, T-Mobile has agreed to a settlement that is somewhat similar AT&T's. A minimum of $90 million will be withdrawn from the carrier's stash (see what we did there?), with $18 million going to the states, and $4.5 million paid in fines to the federal government. The rest will get paid out in direct refunds to customers.
Under the terms of the settlement, the total outlay must be no less than $90 million. There is no upper monetary limit to T-Mobile's liability, and that is quite telling given the carrier's absolute responses to the media about the FTC charges, which among other things, stated that the refund demand rate was as high as 40%, thus ably providing a clear indication that customers saw unauthorized charges on the bill, despite being "buried deep in phone bills that totaled more than 50 pages in length."
source:
The New York Times