FTC says T-Mobile added bogus charges to customers' invoices
37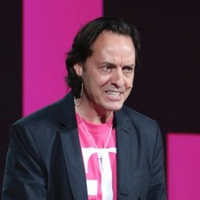 T-Mobile is being accused by the FTC of adding bogus charges to customers' bills. The agency says that the nation's fourth largest carrier added premium features to subscribers' bills without being authorized to do so. This practice is called "
cramming
." In this case, T-Mobile allegedly placed charges for services from third-party companies, onto customer's bills. The agency said that T-Mobile did a good job of covering up what it was doing so that the bogus charges could not be discovered by customers. FTC Chairwoman Edith Ramirez is demanding that T-Mobile repay all of its customers who were affected by the bogus charges.
This accusation could not have come at a worse time for T-Mobile. Led by its enigmatic CEO John Legere, the carrier has set out to change the industry with a "customer comes first" attitude. T-Mobile is paying the Early Termination Fees of customers who leave another carrier for T-Mobile. It also gives away free data for tablet users. And just two weeks ago, T-Mobile announced that its Music Freedom initiative will allow customers to listen to unlimited amounts of streaming music
without it counting against their monthly data cap
.
The result of all of these customer-friendly changes has been
a rising number of new customers coming to T-Mobile
. With his casual dress and long-ish hair, Legere has captured the attention of many younger smartphone users, happy to see a "rock and roll" executive. It should be interesting to see if rival carriers start making comments about T-Mobile in light of the accusation, or if AT&T, Verizon and Sprint take the high road and keep quiet about this.
There is also the question about how this will affect the rumored acquisition of T-Mobile by Sprint. Two weeks ago,
Sprint reportedly received $40 billion in financing from eight banks, to cover a purchase of T-Mobile
. The deal is expected to value T-Mobile at $40 a share, or $32 billion. A
merged Sprint-T-Mobile would be run by T-Mobile CEO John Legere
, according to the latest reports.
source:
USAToday
UPDATE:
The FTC case against T-Mobile would be the largest such "cramming" case ever brought by the Feds and deals with bogus charges dating from December 2009 to 2013. The dollar amount of the charges adds up to hundreds of millions of dollars. The FTC charges deal with third party content such as horoscopes, celebrity gossip and flirting tips, and each subject matter aded $9.99 per month to the bill. T-Mobile kept 30% to 40% of the fees, and passed the remainder on to the merchant, according to the FTC.

In 2010, Verizon settled a case with the FTC involving the return of $50 million in "mystery fee" overcharges and also paid the U.S. Treasury $25 million.

T-Mobile CEO Legere says that procedures are now in place to prevent unauthorized charges from occurring again.

source:
USAToday