AT&T settles bill cramming case, will refund over $80 million
5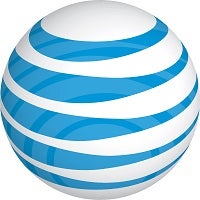 What we hope is the dawn of a new era where bill cramming is a thing of the past, AT&T has settled what will go on record as the largest settlement for such billing practices with the Federal Trade Commission.
AT&T will pay $105 million for shady billing practices, which includes $80 million in the form of refunds to customers that were affected by what is known as "cramming," where unauthorized third-party charges were packed into bills without the subscriber knowing it, sometimes an additional $10 per-month or more, and making the charges difficult to identify.
In AT&T's case, cramming may have impacted more than 20 million customers. The settlement with the FTC breaks down as follows: $5 million fine to the feds, $20 million in penalties to the states and the District of Columbia, and $80 million in direct customer refunds.
AT&T is not the only carrier to come under the gun for this now-nearly-defunct practice. In 2010, Verizon settled with the FTC, refunded $50 million in "mystery fees" and paid a much higher fine, $25 million.
The current darling of the wireless industry, T-Mobile, is
in the crosshairs of regulators
as well, but Team Magenta claims it has already
stopped the practice
, identified
the third-parties
, and refunded affected customers more than a year ago. That case is, as yet, still pending, but it would not be out of the realm of possibility that the rapidly growing carrier will have to shell out some cash to state and federal agencies. That has not stopped
CEO John Legere from disputing
the charges, however.
The good news in all this is that third-party billing is now much more under control. The bad news is that it is unlikely anything would have been done about it were it not for the FTC stepping in, the agency noting that AT&T received over 1.3 million calls from irate customers in 2011 alone. The settlement requires AT&T to acquire "express, informed consent" from subscribers prior to any third-party charges may be billed.
Current customers slated to receive a refund will get a notice directly from AT&T. Former customers will get word from an FTC refund administrator.
source:
Baltimore Sun