T-Mobile to offer budget-friendly data plans and smartphones, LTE after 2014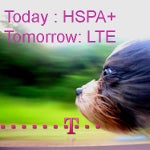 T-Mobile is targeting a new business model, which includes offering a $10 data plan for smartphones that cost less than $100. The fourth-largest US carrier is also considering whether to acquire spectrum needed for its yet to be announced
LTE network
by partnering with "other companies".
Philipp Humm, T-Mo's CEO said during a presentation to investors that the fourth-largets US carrier is intending to expand its customers base by offering "the best" data plan and "the best" 4G network.
Lately, T-Mobile saw annual customer growth decrease to 10% from more than 40% between 2002 and 2008. As one of its initiatives to stop this trend, the carrier is targeting to slash the percent of contract customers lost per month to 2% this year and below 1.8% in 2013, while it was
2.4
% in Q3 of 2010.
After missing on the iPhone, it is planning to achieve that by playing "big with Android". And if the economic $10 a month data plan is of any indication, T-Mo will target the low-end segment of the market.
As for its transition to LTE, T-Mobile will need a spectrum partner by 2014 or 2015, according to Neville Ray, CTO of the company, which hints that it will take a few years before we see the roll out of T-Mobile's LTE network.
For now, the carries is planning to double its speeds to 42Mbps, and continiously improve its HSPA+ network.
source:
Bloomberg