T-Mobile to roll out its LTE network in 2013?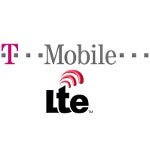 T-Mobile has stated and reiterated that for now, the future of its network is HSPA+. Now, however, a rumour has popped-up, saying that the fourth-largest US carrier is considering to roll out its own LTE network in 2013, which will be used for data only, while voice and text will run on its existing HSPA+ network.
This is a very unconfirmed piece of information, so treat it as such, but it definitely makes sense, since Verizon already has a functioning
LTE network
, AT&T is set to offer one as soon as
the summer
, while Sprint supports WiMAX, leaving T-Mo as the only major US carrier, which doesn't offer what most people perceive as a "true 4G network".
A report has claimed that
LTE is not to displace HSPA+
in most places over the next five years ( which is not necessarily true for the USA), but it's a matter of personal opinion whether this simply means that HSPA+ can complement rather than compete with LTE, since there is virtually an unanimous agreement backed with facts that LTE is way faster than HSPA+.
Anyway, T-Mobile is the fourth-largest US carrier, and do you think it can move forward if it sticks with its HSPA+ network for the foreseeable future?
source:
T-Mo News