T-Mobile's in-store reps and website are tops in the U.S. again, says J.D. Power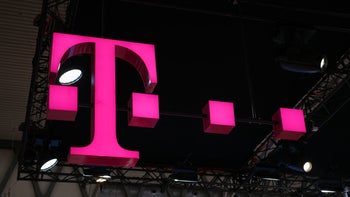 For many consumers, picking a carrier is simply a matter of finding the one with the best pricing and the more appealing data plans. Others want to make sure that their wireless provider offers the best coverage. Some will even sign up with a company just to snag a certain phone at an irresistible price. But very rarely do you hear someone brag that they are with XYZ wireless because of their great customer service. After all, many reps really seem to know nothing about the phones that they sell. How well a carrier deals with customers is one of those unsung segments of a wireless operation, except to J.D. Power.
T-Mobile
and
J.D. Power both announced today
that the global marketing firm has awarded the wireless operator first place among U.S. carriers in the second volume of the 2019 J.D. Power U.S. Wireless Purchase Experience Full-Service Performance Study. This is the fourth consecutive "win" for T-Mobile covering a period of two-years. Earlier this month,
J.D. Power awarded T-Mobile first place
in its 2019 U.S. Wireless Customer Care Full-Service Study, also for the fourth consecutive time.
Today's announcement comes after J.D. Power studied the knowledge of in-store reps and how courteous they were (or not). The study also included each carrier's website and how easy or hard they were to navigate. T-Mobile had a score of 864 (out of 1,000), tops among full-service carriers, followed by Verizon (837) and AT&T (836). Among non-contract full-service carriers, AT&T's Cricket Wireless had the highest score of 862 with Metro by T-Mobile (851) in second. Consumer Cellular (876), TracFone (834) and Straight Talk (832) were the top three in the non-contract value category.
"At T-Mobile, we are utterly unapologetically customer-experience obsessed, and it shows. We've invested where it counts – in our customers – and widened the gap in both care and purchase experience. But we're not satisfied watching the carriers shrink in the rear-view mirror…our feet are firmly on the gas and we won't stop until we have the best customer experience, period. In any industry."-John Legere, CEO, T-Mobile
The most recent study was conducted by J.D. Power from January through June of this year.