T-Mobile slashes Google Pixel 3a and 3a XL prices ahead of Pixel 4 launch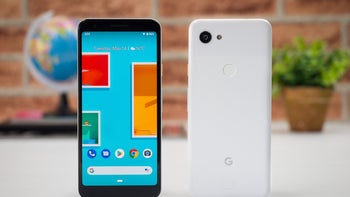 The mid-range
Pixel 3a
and
3a XL
are the first phones "made by Google" to be sold through T-Mobile, but it looks like the "Un-carrier" will be picking up the Pixel 4 and 4 XL pretty soon
alongside Verizon, Sprint, and yes, even AT&T
.
Although we fully expect these next-gen stock Android handsets to
come with high-end specs in tow
(and
matching price tags
), it can't be a simple coincidence that T-Mo is selling the Pixel 3a duo at a nice discount right now. Clearly, Magenta fears the appeal of the
two Snapdragon 670-powered devices
will be diminished by the release of the Snapdragon 855-based Pixel 4 duo, which is certainly good news for bargain hunters.
That's because you can get the 5.6-inch Google Pixel 3a at $299.99 at the time of this writing, while the 6-inch Pixel 3a XL costs $379.99. Curiously enough, the latter model is not explicitly listed as marked down, with the former priced at 100 bucks less than usual. Of course, the jumbo-sized variant is typically available for $100 more than $380 as well.
It's definitely worth pointing out that these deals are extremely similar to a sale Best Buy has been running for quite some time with upfront Verizon, AT&T, and Sprint activations. We've also seen the
unlocked 3a and 3a XL
discounted once or
twice in the last few months
, but this is undoubtedly the best deal T-Mobile customers can make on the eve of the
Pixel 4 family announcement
.
There are absolutely no strings attached or hoops you need to jump through to score the $100 savings, which are also available with monthly installment plans. If you choose the latter option, you're looking at paying $12.50 and $15.84 a month for the Pixel 3a and Pixel 3a XL respectively, amounting to the same aforementioned 300 and 380 bucks in "just black" and "clearly white" hues.