Amazon has great deals on the Pixel 3, Pixel 3 XL and the Pixel 3a XL
5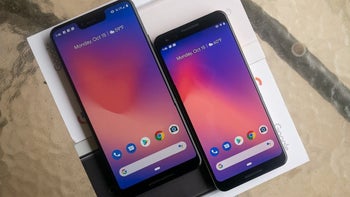 Unless you've been living under a rock for the last few days, you probably know that today is Amazon Prime Day with sales that carry over to tomorrow. Amazon happens to have a deal on unlocked versions of the
Pixel 3
and
Pixel 3 XL
and a separate one on the mid-range
Pixel 3a XL
. The 64GB Pixel 3, normally $799, is the beneficiary of a $260 price cut taking the cost of the device down to $539. That is a 33% discount, and if you successfully apply for an Amazon Rewards Visa Card, you can take another $50 off the price of the handset. That would drop the price down even further to $489! The color option is Clearly White.
For the best of Amazon's Prime Day Deals 2021, look no further than PhoneArena's specially selected deal hub. We keep track of Amazon and other retailers' top sales there!
The 64GB Pixel 3 XL, normally $899, is available to buy for the price of $639 after it too receives a $260 price cut. That works out to a 29% discount. And you can take another $50 off bringing the price to $589 by getting approved for the Amazon Rewards Visa Card. The color option for the
Pixel 3 XL
units on sale is also Clearly White.
If the mid-range
Pixel 3a XL
is more to your liking, you can buy the phone, which comes with 64GB of storage, for the regular price of $479. But along with the handset, you'll receive a free $100 gift card with no expiration date.
Of course, if you were one of the lucky ones
who recently
received an email from Google offering $300 off
the Pixel 3 and
Pixel 3
XL, you won't be able to top that deal. But for the rest of you out there, Amazon's offers are among the best we've seen recently for the latest high-end Pixels.