Google will release Pixel 4 on AT&T, widening Verizon, T-Mobile and Sprint's Pixel line availability
14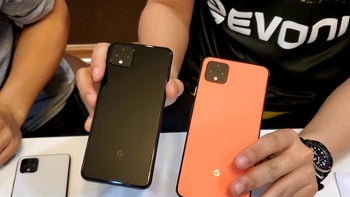 Google may be prepping a veritable onslaught of its phones on US carriers this year, as we got tipped that the
Pixel 4
will be released on AT&T for the first time. The
Pixel 3
had the widest availability of any Google phone before it, and still was not present in AT&T's portfolio.
Starting this year, however, America's largest carrier will be hugging the best computational photography algorithms with its warm, heartening embrace, it seems.
Pixel 4 release on AT&T
While T-Mobile, Verizon and Sprint are the usual suspects when it comes to Pixel phone releases, AT&T store managers have been getting emails to provide employees who would be carrying the Pixel 4 as a "seed" device.
The practice is typical for big brands and popular phones so that each store has someone who will be using the gear as a daily driver and can answer questions or troubleshoot problems with more in-depth knowledge.
Needless to say, the employee proposed can't moonlight as an "Apple Master" or a "Samsung Pro" at the same time, or can't even have been one of those brainwashed individuals, and should be devoting themselves solely to Google's Pixel line.
We kid, but the arrival of the Pixel 4 on AT&T is kind of a big news, and a stepping news for Google in combating one of the biggest disadvantages of the Pixel line - its fairly narrow US and global availability. We can't wait to pit the camera of this phone against the Samsung and Apple juggernauts in AT&T's portfolio.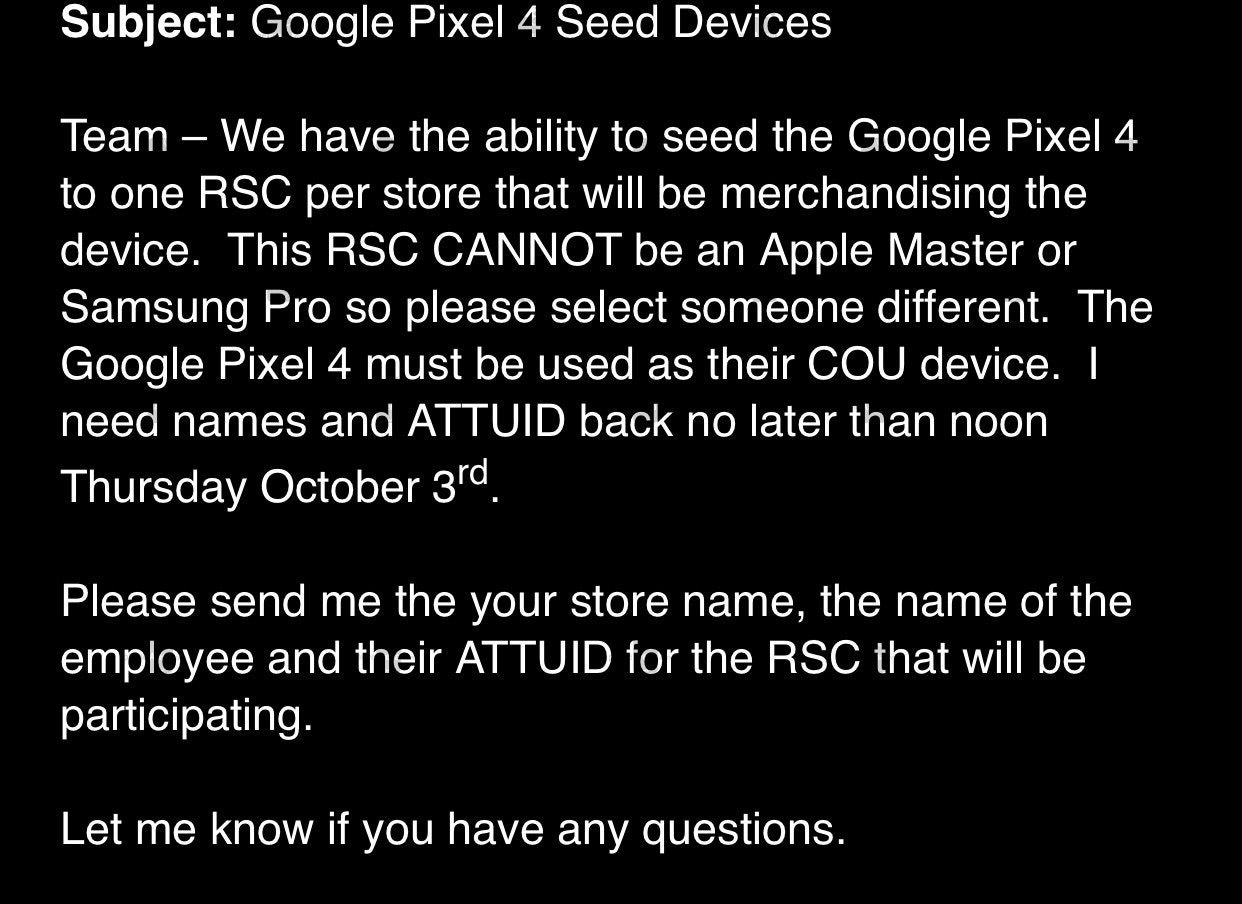 AT&T will carry the Pixel 4