T-Mobile roadmap reveals BlackBerry Z10 release date, confirms timely LTE network launch
5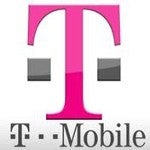 But the list of interesting bits of information revealed by this leaked T-Mobile roadmap continues. On February 20, T-Mobile might launch a new mobile hotspot device made by ZTE. The gadget itself isn't that exciting, but what's clearly worth noting is that it runs on LTE. Therefore, we can rest assured that the T-Mobile LTE network should be operational in a matter of weeks,
just like Neville Ray, CFO at T-Mobile, promised us
days ago.
Next up we have the date, on which
T-Mobile is expected to switch to all Value Plans
and ditch is Classic Plan offerings – March 17. That's also when a new international plan with included talk time and data may be announced, although currently we don't know any details about it.
Further down the list we have the Samsung Codina, which is a mysterious smartphone scheduled to launch on March 27. Interestingly, that's the codename for the
Samsung Galaxy Ace 2
, yet we doubt that T-Mobile wants to launch a 1-year-old handset on its network. Another smartphone expected to hit the shelves on that day is the ZTE Mimosa – presumably an affordable mid-range Android smartphone. Last but not least, the roadmap mentions a February 27 launch for the "LG Nexus 7" tablet, which is most likely a mistake since the
Nexus 7
is made by Asus. Perhaps the tablet will be on display at T-Mobile outlets?
And that's pretty much all that the leaked T-Mobile roadmap reveals. Should we trust it? Well, leaks like these aren't necessarily the most reliable source of insider information since carriers can easily alter their plans on the fly. But on the other hand, the roadmap might be on the right track, so we'll sure keep our eyes out for further clues confirming the aforementioned launch dates.