First BlackBerry 10 model to launch February 28th?
8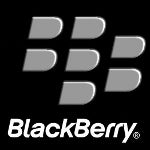 We know that
RIM will introduce BlackBerry 10 on January 30th
in New York City. After that, we need to hear what is said at the event to know precisely which models will be released, when, and at what price. RIM's own top marketing man, Frank Boulben,
recently said that two models will be released initially with at least six being produced for the year
. The first two models are expected to be the all-touch
BlackBerry Z10
and the
BlackBerry X10
with a physical QWERTY keyboard.
February 28th launch
for the first of the new BlackBerry 10 devices. The document reveals a $799.99 price for a version of an unknown BlackBerry 10 model for Canadian carrier Bell. Since RIM is based in Canada after all, it wouldn't be surprising to see carriers in that country get a few days head start on the release of what is most likely RIM's last chance to keep the BlackBerry name relevant in the majority of smartphone markets where the company has lost its way. In the U.S., for example,
many corporations and government agencies have dropped BlackBerry
to go with the Apple iPhone or Android flavored models. Some, like the
U.S. Immigration and Customs Enforcement agency (ICE) have backed away from a switch to the iPhone
to give BlackBerry 10 a chance to be tested out.
source:
BGR