Verizon, AT&T and T-Mobile all confirm support for BlackBerry 10 (Sprint as well!)
12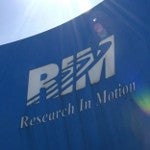 With the BlackBerry 10 introduction
coming in three weeks in New York City
, the nation's top four U.S. carriers have confirmed their intention to carry the new BlackBerry models. Verizon, AT&T, T-Mobile and Sprint all made statements about BlackBerry 10 and you might recall the recent picture we showed you of a
BlackBerry Z10 handset wearing the Verizon brand
. Another unbranded Z10 was said to be a version of the phone for AT&T according to a person testing the models.
at least six new BlackBerry 10 models will be launched in 2013
. The first two units to be released will include
one all-touch phone
(BlackBerry Z10) and
one model with a physical QWERTY
(BlackBerry
X10
).
Tech author Robert Scoble announced on his Facebook page that he had a chance to look over BlackBerry 10. While he has been extremely bearish on RIM, after getting that hands on with the OS, Scoble said that while he liked BlackBerry 10 a lot, "
it won't get any Apple or Android fan hot and bothered
." RIM
lost 1 million users in the last quarter
. Perhaps merely
staunching the red ink
would satisfy BlackBerry and its fans for now.
"We're hopeful it's going to be a good device...We'll carry it."-Lowell McAdam, chief executive, Verizon.

"We're extremely optimistic that it's going to be a successful product and our business customers are extremely interested in it."-John Legere, CEO, T-Mobile

"It's logical to expect our current (BlackBerry) customers will have the best BlackBerry devices to choose from in the future."-Jeff Bradley, handset executive, AT&T
source:
Reuters
,
BlackBerryCool