T-Mobile now has 80 Binge On providers including NBC
2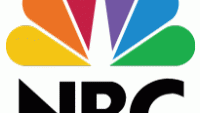 Are you a fan of NBC's new hospital drama
Chicago Med
? If you're a T-Mobile subscriber who is using Binge On, you'll be happy to know that you can stream full episodes of that show,
Saturday Night Live
or any other NBC program on the broadcast network's mobile app, without using your precious high-speed data. NBC, and 12 other streamers, are now content providers to Binge On. That means that T-Mobile customers now have 80 providers to choose from when they want to watch video on T-Mobile's dime.
Binge On has been around for only six months and already 377 million hours of video have been streamed by T-Mobile subscribers without it costing them even 1KB of high-speed data. And those with a limited data plan are viewing twice as much video than they were in the dark days before Binge On was launched.
Not surprisingly, 92% of T-Mobile subscribers say that they will watch more video with Binge On. Executives at T-Mobile's rival carriers should take note; 89% of wireless customers say that Binge On would be an appealing feature if implemented by their current carrier. And 94% said that they would try a new online service if it didn't cost them any high-speed data.
The new Binge On providers include:
A complete list of Binge On providers can be found by clicking on the sourcelink. Remember, users can disable Binge On if they want to view a video at a higher than DVD (480p) resolution. Of course, that means that they will be responsible for all of the data used.
In addition to free streaming audio and video with Music Freedom and Binge On, respectively, T-Mobile also allows subscribers to keep any unused data for as long as 12-months, with Data Stash. And the nation's third largest carrier added 1 million square miles of 4G LTE coverage last year. T-Mobile's high-speed signal now covers more than 308 million Americans.
"Binge On is a success, and our customers absolutely love it! In the six months since we launched Binge On, the number of video providers streaming free without using your data has grown more than 240%. We've got something for everyone, and customers never have to worry about getting slammed with ridiculous overage penalties. I hope Dumb and Dumber just keep pushing their mobile video schemes, it just gives consumers more and more reason to come to T-Mobile!"-John Legere, president & CEO, T-Mobile
source:
T-Mobile
Recommended Stories