T-Mobile expands low-band LTE capacity in 66 markets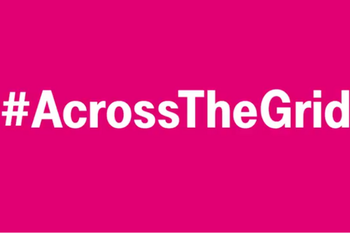 As we've mentioned several times, low-frequency spectrum travels twice as far and penetrates buildings four times better than high-frequency spectrum. That is why T-Mobile spent a fortune ($7.9 billion)
to win 31MHz of 600MHz spectrum auctioned by the FCC last year
. According to a tweet posted by Neville Ray, the carrier's CTO, low-band LTE has been added "to dozens of sites in just two weeks, which means more and better coverage."
The 66 markets that received the low-band LTE over the last two weeks include:
Salem, AL
Smiths Station, AL
Apache Junction, AZ
Cave Creek, AZ
Visalia, CA
Lompoc, CA
Oakland, CA
Antonito, CO
Bridgeport, CT
Saint Johns, FL
Tallahassee, FL
West Palm Beach, FL
Wesley Chapel, FL
North Fort Myers, FL
Cape Coral, FL
Immokalee, FL
Englewood, FL
Valdosta, GA
Columbus, GA
Wailuku, HI
Honolulu, HI
Des Plaines, IL
Anderson, IN
Indianapolis, IN
South Portland, ME
Baltimore, MD
Nottingham, MD
Rosedale, MD
Quincy, MA
Detroit, MI
Minneapolis, MN
Kansas City, MO
Tonopah, NV
Sparks, NV
Sullivan, NH
Sea Isle City, NJ
Dunellen, NJ
Santa Fe, NM
Las Cruces, NM
Animas, NM
New York, NY
Bronx, NY
Hyde Park, NY
Cincinnati, OH
Sheridan, OR
Green Lane, PA
Montrose, PA
Aiken, SC
Sturgis, SD
Hohenwald, TN
Plano, TX
Paris, TX
Woodway, TX
Houston, TX
Austin, TX
El Paso, TX
Sterling, VA
Winchester, VA
Richmond, VA
Prince George, VA
Roanoke, VA
Carnation, WA
North Bend, WA
Ravensdale, WA
Moundsville, WV
Cody, WY
Is your city on the list?