T-Mobile buys 700MHz spectrum to launch Extended Range LTE in Chicago; deal closes in Q4
3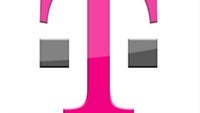 T-Mobile's Extended Range LTE service uses low-frequency 700MHz spectrum,
which travels twice as far and penetrates buildings four times better
than higher-frequency airwaves. The carrier
recently expanded the service into Boston
, and now it appears that Chicago will also be covered with the enhanced 4G LTE signal. The carrier informed us this afternoon that it has purchased 12MHz of 700MHz spectrum from Leap Wireless for $420 million.
Once the carrier turns on Extended Range LTE in the Windy City, it will have the service available in the top 10 markets in the U.S. Including the 10.9 million people in the Chicago metro area that will be covered, T-Mobile will have 700MHz A-block spectrum available for 83% of the U.S. population, or 269 million people.
It is interesting when you consider that Verizon and AT&T are actually helping their rival build this fast 4G LTE network. Verizon had plenty 700MHz A-block spectrum and was doing nothing with it
when they sold it to T-Mobile two-years ago
. And AT&T owns Leap Wireless, the company that sold the 700MHz spectrum to T-Mobile in Wednesday's transaction. The deal closes in the fourth quarter of this year. At that time, T-Mobile will be allowed to use the airwaves to begin offering Extended Range LTE in cities like Chicago, Elgin, Joliet, Waukegan, Evanston, Naperville, Aurora, Gary (IN), Rockford, De Kalb, Janesville (WI), Bloomington, Normal, Kankakee, Kenosha (WI), and more.
"T-Mobile's LTE network isn't just America's fastest—it's also America's fastest growing. We already cover 309 million people with our blazing-fast LTE network, and now, T-Mobile Extended Range LTE will be in the 10 biggest markets in the country. It's another win for T-Mobile customers, and we won't stop there."-John Legere, president and CEO, T-Mobile
T-Mobile also hopes to
add more low frequency airwaves when it gets involved in the upcoming incentive auction for 600MHz spectrum
. The carrier has reportedly budgeted $8 billion to bid on the airwaves being sold by television broadcasters.
source: T-Mobile