T-Mobile adds a year of free Hulu for those who switched from AT&T
2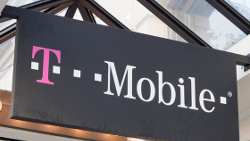 Last month, in an effort to attract those AT&T customers dissatisfied with the carrier,
T-Mobile offered them a free year of streaming video content app DirecTV Now
if they would switch to T-Mobile from AT&T. Of course, there was some irony attached to this offer since it was
AT&T, not T-Mobile, that purchased DirecTV
earlier in 2016. The nation's second largest carrier tried to use its expensive acquisition of the satellite television content provider to bundle deals that included DirecTV content with AT&T's wireless service. And while DirecTV Now is zero-rated, it still carries subscription fees that T-Mobile will pay for 12 months (valued at $70) in the form of monthly bill credits to those who left AT&T for the Un-carrier.
Never missing an opportunity to give a rival some grief, T-Mobile today quoted terrible reviews for DirecTV Now as the reason why it will now add one free year of Hulu for those who switched from AT&T to T-Mobile and received a free year of DirecTV Now. As T-Mobile stated in its press release this morning, "So, to make things right for those new T-Mobile customers, the Un-carrier is giving everyone who participated in this deal a free year of Hulu – an awesome streaming service that actually works – on top of their free year of DIRECTV NOW." Additionally, T-Mobile CEO John Legere called the zero-rated streamer "barely watchable."
Former AT&T customers who switched over to T-Mobile and signed up for a free year of DirecTV Now will receive a notification from T-Mobile in the coming weeks. This will include a unique code good for 1-year of Hulu's Limited Commercials service for free.
"It turns out DIRECTV NOW is barely watchable, but we've got our customers' backs! So, every former AT&T customer who took us up on our offer now gets a free year of Hulu on us – and they get to enjoy it on a faster, more advanced network with unlimited data!. Even I can't believe AT&T spent $67 billion on DIRECTV and still couldn't roll out a streaming service that worked!-John Legere, president and CEO, T-Mobile
source: T-Mobile