T-Mobile acknowledges Android is threatened by malware, to preload devices with security app
17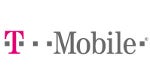 T-Mobile seems to be worried about the security of the Android phones and tablets it's selling. At least that's what we make out of the news that the carrier is planning to start preloading an anti-malware app on its devices.
T-Mobile has partnered with the famous mobile security firm Lookout to develop the so-called Automatic App Security app for Android devices. The word is that the carrier is to preload it on most of its upcoming handsets and tablets. The app itself will be scanning the apps that the user is downloading to their phone. Automatic App Security will also perform weekly scans to determine if some kind of malware has slipped through the device's defenses. The first devices that are expected to feature the new security app will be the
LG Optimus L9
and
Samsung Galaxy Tab 2 (10.1)
.
T-Mobile wants our customers to enjoy the full benefits of the smartphone or tablet experience, including worry-free access to applications, which is why we are taking extra measures to protect their devices, privacy and data.
- T-Mobile VP of Product Management, Ian McKerlich
This seems like a good way for T-Mobile to add some differentiation to its products, but we hope that the app will be very light in terms of system requirements. After all, having an anti-malware app running all the time, especially if it isn't a very optimized one, can have severe effects on performance and battery life.
source: T-Mobile via:
Mashable