T-Mobile G2X and G-Slate coming April 20th?
7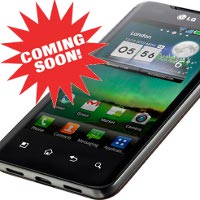 The T-Mobile G2X, also known as the LGOptimus 2X, is the dual-core Android powerhouse we first saw at CES, but the carrier also has a Honeycomb tablet in the face of the 8.9-inchT-Mobile G-Slate. While we knew that both devices were coming this spring, anofficial release date was still missing. But now rumors pin-pointApril 20th as the exact launch date for both of thedevices.
That's quite a wait for the impatienttech geeks out there who can already experience the speed boost of adual-core chip with the Motorola Atrix 4G on AT&T, but switching carriers might be a toughcall. The T-Mobile G-Slate, on its part, will offer the unique for tablets 3D recordingcapabilities and 8.9-inch screen, which reportedly makes holding thedevice easier on the hand. Whatever T-Mobile brings, we hope to hear more about it atCTIA in sunny Orlando, which starts on March 22nd. Staytuned as we'll be there covering all the latest gizmos to satiate your gadget news hunger.
source: TmoNews