Switch to Verizon, subscribe to Unlimited, get the phone you want for as low as $15/mo. with trade
3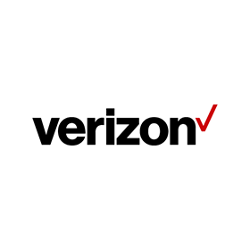 Verizon has some new phone deals for those subscribing to the carrier's
Unlimited
plan. And Big Red is including some of the hottest top-shelf models with this promotion, which runs for a limited time only. Switch to Verizon, subscribe to the carrier's Unlimited plan, and you can purchase the phone of your dreams for a price as low as $15 a month with a qualified trade. Agree to Total Mobile Protection for your new phone, and a cracked screen will be repaired locally. The plan costs $11 monthly for a single line, and protects your device from theft, loss or damage. In most cases, you'll have a replacement phone the very next day.
But here is what you want to know. The handsets that Verizon is offering for as low as $15 a month with a trade are:
Buy either Pixel model and you'll receive a $129.99 Google Home smart speaker for the low, low price of $0 (free). The product category is rapidly growing and you don't want to be the only home on your block without one, do you?
To take advantage of this deal, you need to trade in one of the following models: Apple iPhone 6 and higher (including iPhone SE), Samsung: Galaxy S6 and higher, Samsung Galaxy Note 4/Samsung Galaxy Note 5, Google Pixel, Google Pixel XL, Motorola:Z Droid, Z Force, Droid Turbo 2, Z Play; LG G4 and higher, LG V20, V10; HTC 10 and HTC M9.
Verizon hasn't forgotten about its current subscribers. Existing customers who add a line will receive the LG Stylo 2 V for free. Actually, you will have to lay out the $240 to buy the device, and get reimbursed $10 a month over 24 months.
For more information, visit a local Verizon location or click on this link.

source: Verizon