SwiftKey for iOS is updated, bringing over 800 emoji to the iPhone and iPad
4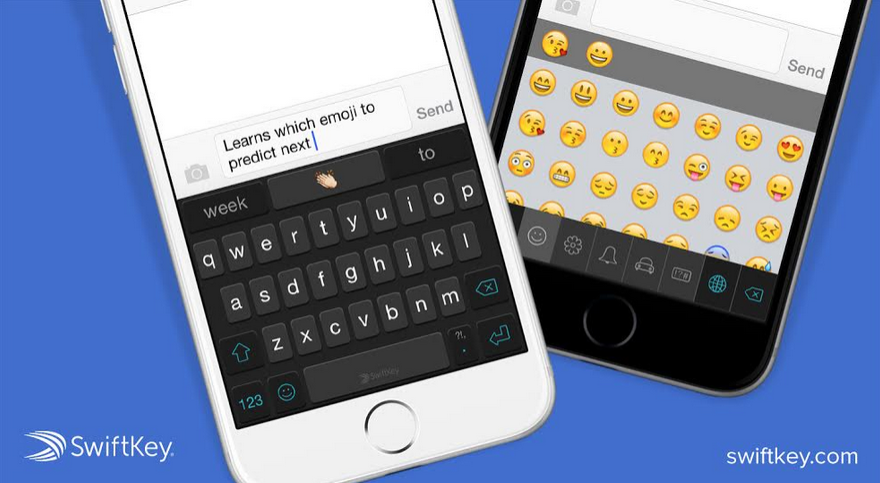 Update to SwiftKey for iOS brings over 800 emoji to the app
Third party keyboard provider SwiftKey announced today that it is updating its app for iOS. The update bakes emoji right into the SwiftKey Keyboard. Similar to the way that the SwiftKey QWERTY remembers your most widely used words and phrases, the app will remember which emoji you use the most, and when you use them. This way, it can predict your use of emoji in a message, allowing you to quickly find the one you want to use. SwiftKey offers more than 800 emoji that you can access by clicking on the smiley face button at the lower left of the keyboard. The more you use them, the more emoji will show up in the prediction bar.
The update also adds swipe-to-type feature Flow for iPad users. Using SwiftKey's Flow is as easy as running a finger from letter to letter across the smooth glass of your tablet. You can switch back and forth between using Flow and tapping on the QWERTY keys. When using Flow, you can still take advantage of SwiftKey features such as autocorrect, quick period and more.
For those who love the sound of a keyboard click-clacking away, SwiftKey for iOS now includes a loud typing sound. You can turn this feature on by going to
Keyboard Settings
>
Advanced settings
.
The SwiftKey for iOS update also includes support for 11 new languages including Bulgarian, Croatian, Greek, Hinglish, Icelandic, Indonesian, Latvian, Russian, Serbian, Slovak and Turkish. And the usual performance enhancements and bug fixes are also included in the update. SwiftKey can be downloaded for free from the App Store.
source: SwiftKey