SwiftKey Keyboard goes free, now comes with SwiftKey Store, new themes, 800+ emojis, and more
32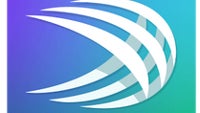 SwiftKey, one of the most popular 3rd party keyboards for Android
that is also bound to land on iOS 8
, is now free on Google Play. Up until now, Android enthusiasts could either download the free trial version of the app or purchase the premium one. However, it seems that there is only one SwiftKey in Google Play at the moment – luckily, it's the premium one and users can get it for free! What's more, the popular keyboard also got updated to version 5.0, which comes with many nifty improvements and features on board.
Probably the most notable one is the SwiftKey Store, which allows fans of the app to download additional themes and spice up the keyboard a bit. Currently, there are around 30 available themes in the SwiftKey Store, and just a small portion of them can be downloaded for free. Additionally, users can purchase various packs that contain several themes. Fortunately, SwiftKey has not forgotten the users that have previously purchased the premium version of the keyboard – they can go ahead and claim a Premier Pack bundle of 10 themes for free.
One of SwiftKey's core aspects, the word prediction, has also seen some love in version 5.0. The learning ability of the prediction engine, as well as its capitalization awareness, have been improved. It is also said that the multilingual prediction capabilities have also been enhanced and now allow users to type in up to three languages with improved accuracy. Kudos for the latter, SwiftKey!
Additionally, SwiftKey now has more than 800 emojis in tow, which are "just a tap away from the regular keyboard". Speaking of emojis, the app has also received an interesting emoji prediction feature – for example, if you type "love", SwiftKey will suggest love-related emojis to you.
And here is the full changelog of SwiftKey Keyboard 5.0:
SwiftKey Store, with 30+ new themes and counting
New beautiful default theme
Emoji support, with over 800 to choose from
Emoji prediction and learning
Optional dedicated number row
Improved prediction engine and Flow accuracy
New languages
New, improved Flow trails
With all being said, how do you feel about SwiftKey going freemium?
Download: SwiftKey (
Android
)
source:
SwiftKey
via
Android Police