Study: Apple still world's top brand
11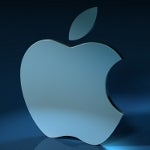 Over the last year, Apple has managed to
hold on its position on top of the list of the world's most popular brands
. The
annual BrandZ study conducted by market-research agency Millward Brown, is based on a company's market capitalization or the price of a company's stock multiplied by the number of shares outstanding, and the

amount of loyalty the brand inspires

. Apple has increased its market value by 19% over the last year to a total of $183 billion and the loyalty for the brand cannot be questioned. Thanks to its IPO last week, Facebook showed the fastest growth in market cap over the last year, rising 74% to $33.2 billion. Combined with strong loyalty for the brand, Facebook is the 19th top brand in the survey.




Nick Cooper, managing director of Millward Brown Optimor which conducted the study, said that
technology is "
where it's all happening
." Cooper says that the brands that do the best are those
with products that are intuitive
and where the consumer experience leads business use instead of the other way around. He calls it the consumerization of IT where a hardware and software producers must bring their products designed for the enterprise up to the levels that consumers demand in their private lives.
Talking about Apple, Cooper says that it is amazing how Apple was able to add to its market value despite the death of its visionary co-founder, Steve Jobs. He sees Apple as being "

catchable

" but it will require Apple to falter or another company is going to have to "

go on a sprint

". Visit the sourcelink to see the top complete top 100 brand names.

"Consumer technology is receiving the same kind of scrutiny once reserved for banks and brands will have to respond convincingly to increasing regulatory oversight. This may impact social brands like Facebook in the future."

Nick Cooper, managing director of Millward Brown Optimor

-

source: MillwardBrown via Reuters