Steve Jobs has died
99+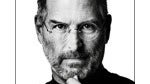 A statement from Apple's Board of Directors has just been released saying that Apple's iconic leader, Steve Jobs, has passed away. There is no information out right now except for the statement from the board.
Apple has already set up a memorial page for Steve with an e-mail address where you can send your condolences to Steve's family.

The statement from Apple's Board reads:
We are deeply saddened to announce that Steve Jobs passed away today.
Steve's brilliance, passion and energy were the source of countless innovations that enrich and improve all of our lives. The world is immeasurably better because of Steve.
His greatest love was for his wife, Laurene, and his family. Our hearts go out to them and to all who were touched by his extraordinary gifts.
He was just 56 years old.
Goodbye to one of the crazy ones, a leader, a visionary, and a true innovator. Goodbye to someone who taught us to be better and to know that it's possible. Goodbye.
Recommended Stories