Students can score 6-months of Amazon's video streaming service for free with Prime trial
3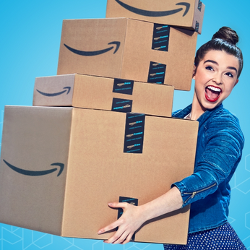 With graduation season now upon us, Amazon is giving students a deal on an Amazon Prime subscription. Students who have an active college email address (the kind that end in .edu) can sign up to receive six free months of Prime. After the six months is up, the student can renew for a year at a special rate of $49. That is a 50% discount. Being an Amazon Prime member not only gives students free two-day shipping on their Amazon orders, it also allows them to stream television shows and movies for free from Prime Video.
Other features include Prime Photos, which offers free unlimited cloud storage for members' pictures. And Prime Reading allows subscribers to have unlimited access to over 1,000 books, current editions of certain magazines, and publications that come with Audible narration. About the only Prime that this deal doesn't cover is Prime Rib.
If you're a student, go and thank Sprint as the nation's fourth largest carrier is behind the six-month student trial of Amazon Prime. To begin the six-month freebie, click on the sourcelink and tap on the button that reads "Start your 6-month free trial." It can't be any easier.
source:
Amazon