Stream the music from your PC or Mac to a multiple speaker setup with Pure Connect 3.3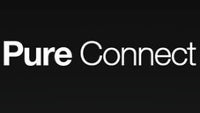 Pure has updated its Pure Connect music streaming service to version 3.3, bringing audiophiles a terrific proposition - turn your PC, Mac or network drive into a musical cloud that streams your favorite tunes across the entire room, provided you own multiple Jongo speakers or another compatible Pure product. Previously, you had to make do with your mobile device's library of music and online radio stations.
Apart from a significant increase in its flexibility and the usual performance improvements, Pure Connect 3.3 features a new "Go offline" option which restricts the app's mobile data usage. It should come in handy when your internet connection isn't up to speed. Some problems, such as an occasional blip when starting the application, and some live radios stopping playback after a while, have been cured as well.
Speaking of Pure, if you are feeling lucky, you can check out the company's Facebook competition for a chance to win two Jongo T6 wireless speakers. But first, think of a brilliant plot to get someone out of bed using a pair of these. Or take a look at
our list of the best Bluetooth speakers out there
if you have something else on your mind.
Pure Connect is available for iOS and Android devices. It features three subscription plans: Green (free) which gives you access to a catalog of 20 000 radio stations, Blue ($4.99 a month) which adds unlimited streaming, and Purple ($9.99 a month) which adds the ability to download music and listen offline.
Download:
Android
|
iOS
source:
Pocket-Lint.com