Stream music from Amazon for free using Alexa
1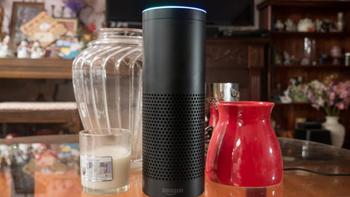 If you love music and own an Amazon Echo or another device that uses Alexa as a virtual assistant, we have some good news. Late last week,
Amazon announced
that those in the U.S. can stream top playlists and stations for free, without having to pay for an Amazon Prime or Amazon Music Unlimited subscription. Instead, a free-ad supported tier of music is available for Alexa-enabled devices.
Alexa will play for free stations based on a song, artist, genre and era. Playlists like Country Heat, Fuego Latino and others are available without any charge. Amazon says that even without a paid subscription, Alexa will respond to the following commands:
Say "Alexa, play the playlist Pop Culture" to stream global pop hits.
Say "Alexa, play the Imagine Dragons station" to stream a station that plays music "inspired" by the band.
Say "Alexa, play 80s music" to stream a station filled with music from that decade.
Say "Alexa, play country music" to stream a station playing that style of music.
Note that with the free ad-supported service, you cannot request specific songs on demand. You can do that if you sign up for Amazon Prime. The cost of the service is $12.99 per month, or $119 a year. Besides streaming ad-free tunes on demand from your Alexa device, you'll be streaming Prime Video on your phone, tablet or smart television. You also get free two-day shipping, unlimited photo storage, unlimited reading and free same-day delivery (when available).
You might also consider Amazon Music Unlimited, which gives you unlimited and on-demand access to 50 million songs. After a 30 day free trial, the service is priced at $7.99 a month, undercutting both Spotify and Apple Music by $2.00 a month.