Stock analyst says Motorola plans to announce 10 smartphones in the year's second half
2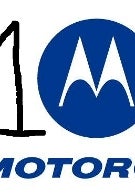 With
smartphones one of the few businesses expected to increase sales this year
, Oppenheimer analyst Ittai Kidron says that Motorola appears to be ramping up its introduction of new smartphones and he says that Motorola plans to launch 10 such devices in the second half of this year. Earlier this year, we
reported
that the Schaumburg, Illinois based manufacturer was going to focus on delivering smartphones running on Google's open source Android OS. Web site WMExperts says that based on renderings they have seen of future Motorola phones, at least one of the new devices will be running Windows Mobile.
The company has a relatively new executive running the cellphone operations. Sanjay Jha left Qualcomm and now is the co-CEO and leader of the cellular division for Motorola.
That division was expected to be spun off
to become a stand alone company this year, but the financial problems the manufacturer is having has put the kibosh on those plans. Ironically, because the handset division has seen revenue drop 70 percent over the last two years, the division has become less important to the parent company.
source:
Yahoo
via
WMExperts