Star Wars: Tiny Death Star updated with special events, new rewards, and more
2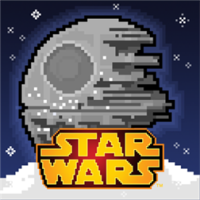 The
"all personality - not much fun" Star Wars game
, Tiny Death Star, has received an update across Android (v1.3.0), iOS (v1.3.0), and Windows Phone (v1.3.0.5). It seems to bring substantial gameplay changes. For example, the game has seen an "Imperial assignments overhaul", as in said assignments now support up to three "holo-projected assignment givers" and provide additional rewards, such as VIPs, Imperial Bux (the in-game currency), costumes, levels, and characters.
Also, there are special, limited-time events - you will come under attack and your efforts in defending it will be rewarded. Furthermore, the Death Star now has all non-currency rewards shipped to it via the new Cargo Bay floor. Players will be able to pick up their earnings from imperial assignments, special events and the like. Finally, the newly-added Facebook integration lets players save their game across all devices and see if their friends are playing Tiny Death Star, too. There's nothing like arguing whose Death Star is the biggest, is it?
If you haven't updated or played the game yet, you can do it via the links below. You can also check out the trailer.
Download Tiny Death Star: Android| iOS| WindowsPhone