Spotify used more than iTunes by Twitter #Music users
3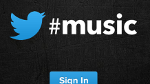 The
Twitter #Music app is now avilable for the web and for iOS
(don't worry Android users, your time is coming) and after the first 24 hours it appears as though
Spotify
is the early winner. The new Twitter app allows you to hear tunes sent out via tweets but are coming from the music library of iTunes, Spotify or Rdio. You will hear only a short clip of each song unless you are a subscriber to Spotify or Rdio. If you are a member of either service, you can open the appropriate app and enjoy the full song if it is included in the library of the streaming music service you are a member of.
After the first 24 hours, Spotify played
11,984 songs
compared to the 11,612 that played over iTunes and the 3,457 that came from Rdio. Overall, 256,226 tweets went out under the hashtag #NowPlaying in the first 24 hours. That was
four times the number of Vine posts
that went out in the video snippet app's first 24 hours. On the other hand, Vine does not offer its service over the web like Twitter #Music does.
With its new service,Twitter has its finger on the pulse of the music industry, knowing what's hot and trendy and which songs are receiving "tweetplay" (to coin a new word). Information like this, in real time as it is, can be worth mucho dineros to the record labels. Hear that sound? It's the sound of Twitter monetizing its data.
source:
SimplyMeasured
,
TheNextWeb
via
Techradar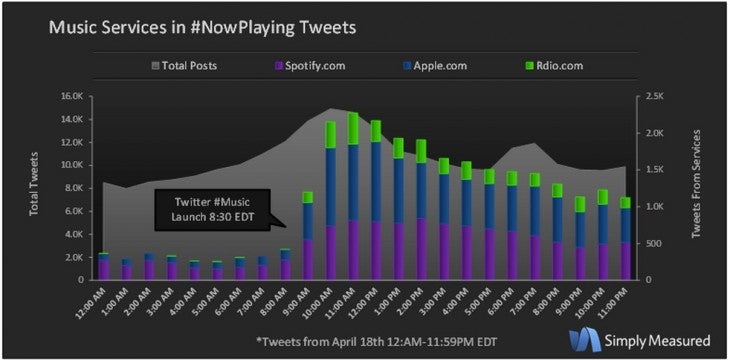 So far, Spotify is the big winner on Twitter #Music