Spotify lands on Windows Phone 7.5, but only Premium users can join the party
1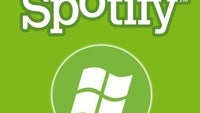 At first, using Spotify on a smartphone was possible only if you owned an Android handset. Eventually, the joy of streaming your favorite music on demand was made available to iOS devices as well. And yesterday, yet another milestone in the expansion of the popular music service was reached with the
release of Spotify for Windows Phone 7.5
.
The mobile client can be downloaded from the Windows Phone Marketplace, but there is something that you need to be aware of first. In order to use Spotify on a Windows Phone 7.5 handset today,
you need to be a Premium subscriber
. Fortunately, the app will be made available to Free and Unlimited users as well in the near future, but when exactly is that going to happen is still unclear.
That detail aside, Spotify is a service that pretty much every music lover will fall in love with. Whatever you feel like listening to, just type it in the search box and the app will stream it to your device. The Windows Phone application works over both Wi-Fi and 3G, and the support for offline playback is there for the times when you don't feel like using any bandwidth. You can also sync your tunes with Spotify's desktop client, and the ability to share playlists with your online buddies adds a social touch to the experience.
If you are willing to give Spotify for Windows Phone a try, and if patience is something you do not have much of, signing up for a Premium account costs $10 per month.
Recommended Stories