Sony's Xperia Z4 is only for Japan, company said to unveil another flagship device for the rest of the world at the end of May
60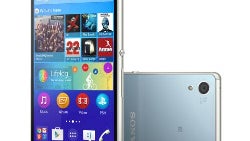 The
Sony Xperia Z4 is official
. And it's largely identical to the Sony Xperia Z3. Which was identical to the Xperia Z2. Which was a slight change over the original Xperia Z. There are some minimal improvements to the slimness of the phone, and Sony has also made it lighter, plus, the Xperia Z4 is packed with the latest Snapdragon 810 system chip under the hood, but overall, it's hard to get overly excited about what seems a gradual upgrade.
New information now points out that it's no wonder that Sony launched the Xperia Z4 with a press event only held in Japan as the phone will be targeting the local Japanese market and is not meant for international release
in this exact configuration
.
Sony, being a global brand, though, will not just skip the global market and focus on Japan only. Quite the contrary: Sony is expected to unveil a different flagship device for the rest of the world and the official global announcement is likely to happen by the end of May, according to information from Russian tech blog Hi-Tech.
Sony said to unveil a top-tier global flagship around the end of May
The interesting question is
how
different would that new phone be. We don't know what could be the difference, but we suspect that it will be a very minimal variance over this newly unveiled Xperia Z4, so minimal that it might be insignificant. We could even be talking about a change in the 4G LTE band support, or some other tiny variance, or the change could be about something a bit more significant.
Either way, rumors do seem to agree that a new Sony top-tier device that will be available in markets outside of Japan is coming soon, and that's good news to all who like the Sony brand and want to own the latest Xperia.
Recommended Stories