Sony's Xperia Z2 tops the Basemark OS II system-wide performance benchmarking suite, dethrones the new HTC One
66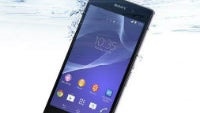 Just yesterday
, the
soon-to-be-announced new HTC One
topped Rightware's Basemark OS II system-wide performance benchmarking suite, and no later than a day afterwards, the Taiwanese company's new top shelfer has already been dethroned by no other than Sony's juggernaut, the Xperia Z2.
With a point score of a little over 1225, the Z2's lead is noteworthy compared to the runner up (the new HTC One), and even the
Galaxy S5
's, which occupies spot #8 in the rankings. Seeing as none of these has reached the hands of actual customers yet, however, we'd be cautious with conclusions, as these could be prototypes.
In case you're unfamiliar with Basemark OS II, it's a system-wide performance check, going through areas such as memory, I/O, graphics, and web browsing before reaching a final score. Interestingly enough, the Xperia Z2 didn't fare quite as well in another Rightware benchmark -- Basemark X -- which tries to simulate gaming fairly successfully. Sony's new flagship takes the bronze in that category, with the Nokia Lumia 1520 and the HTC One 2014 scoring slightly better. Lastly, the Z2 ranked rather poorly in the stand-alone web browsing test, only managing slot #7.